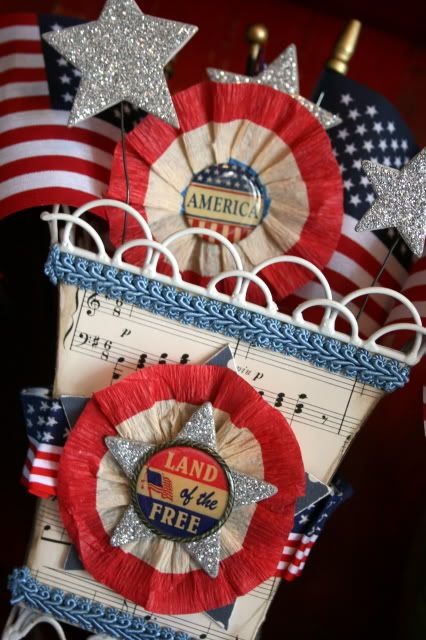 On a previous post, I mentioned my friend Karen Grunberg that is the author and creator of
Creative Therapy
. I can't remember if I mentioned that I was to be a part of this with her and her team. I wanted to join it when she started but was over committed and overwhelmed with work (I was working part time) and Derek's sea schedule. My time cleared up a bit and I was able to accept her invitation. I was excited because I was ready to do some creating that was deeper....and eventually I'd like to open up a bit with my work instead of being so nicey nice..ya know?
Anyway, my second challenge was
Catalyst #38
. The theme was officially "
to tell about something you don't appreciate enough. (something that you take for granted)"
and I played around a bit...and let it just take me...and as usual it took me to a home decor project...but I like those because I can display it in my home and think about the topic every time I see it.
I'll make you follow the link to find out what I had to say and be able to check out some of the other creations that others on the team made....
Emily Falconbridge
is the guest designer for this catalyst. So, I'm in good company!
I used lots of
Maya Road (stars),
vintage patriotic crepe paper streamers from
Paper Tales
(the little vintage goodies they have there are so so so cool!),
Glitter
from
Pink Paislee
, trim from a vintage find at an estate sale, flags from the Dollar store (and one from Maddy's welcome home sign for Derek), vase on clearance for less then $2 at Michael's, some WAY old epoxy patriotic stickers from K&Co and vintage music paper from the Goodwill.
And it fits in Ohhhh so perfectly on my red hutch with my other patriotic stuff!!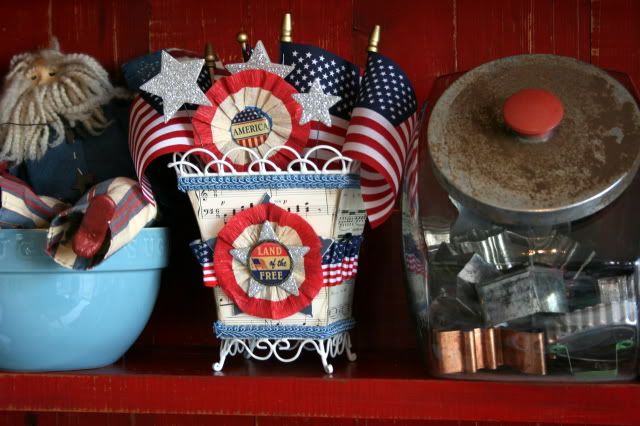 Here is the one that I did a few weeks ago...this was for
Catalyst #35
....Ali is the guest artist...hmmm...nuff said!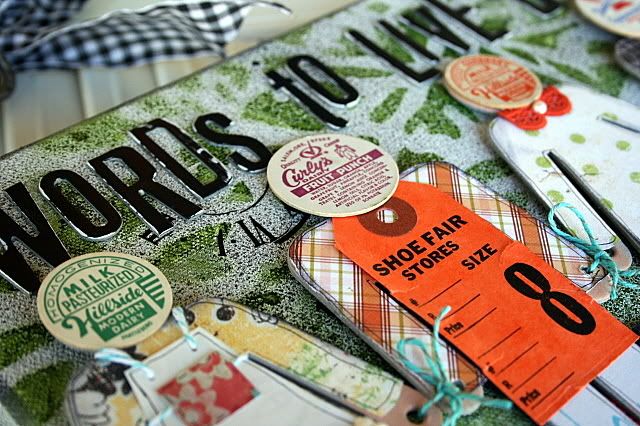 Lisa Pace
showed me how to do the cool masking effect with the
Maya Mists
and a
Maya sheer sheet
...it's super artsy and easy!