Ok, it's official...I'm in LOVE with banners (do not tell my husband that I might love banners more then him...well not really, but it's close)! They are so festive and can sure soften up harsh lines (as you'll see later in my post)!
So, I have a friend named
Lori Gentile
who is a quiet little mouse but a super talented one and a very, very kind and sweet person. She has done some videos to go with some kits from
A Million Memories
. I just wanted to share with you some of her work. She made a video with her banner and some cute very ornaments.
Click on the photos to make them full size...sorry, my blog cuts them off, but if you click on them they come up bigger!

Her video is
HERE
. The AMM kits are
HERE
and
HERE
(this is the kit you can purchase to make the projects that she demonstrates).
So, speaking of banners....I have been busy making them also...and can't get enough. I'm rather fast at them now.
This is one that I made for my husband's aunt. We went to Julian to stay the night before Thanksgiving and I took all my supplies and made a Thankful banner. This is it hanging on my in-laws fireplace, pictures aren't great, sorry.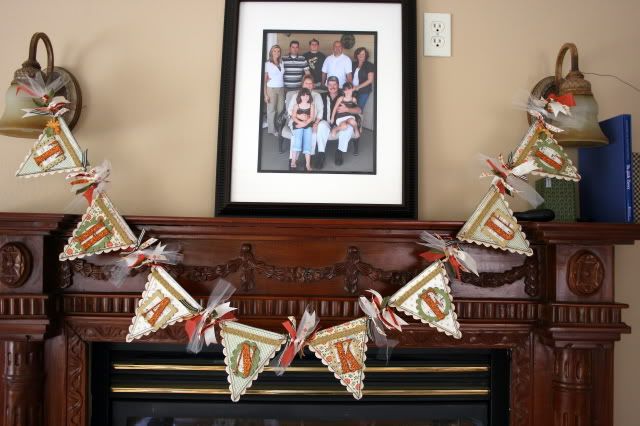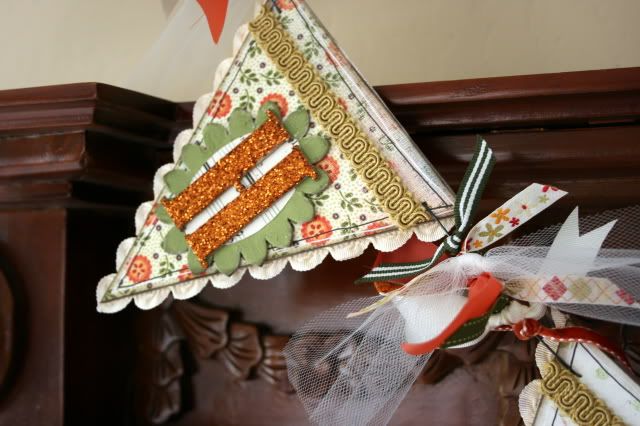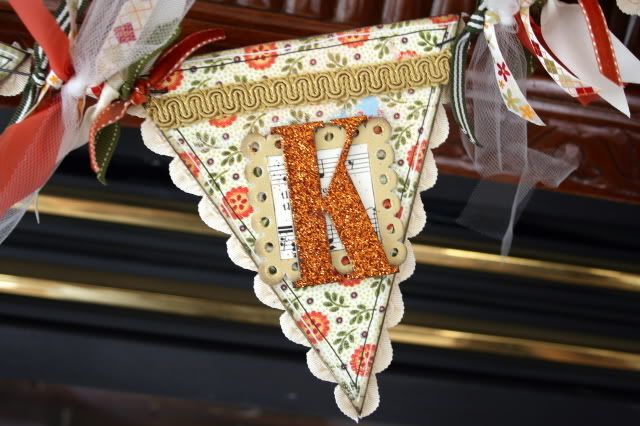 I had in my stash waiting for the perfect project..the October Afternoon Holiday line (it is so darn cute) and made it into a banner...remember when I mentioned above that a banner softens lines...well, I have this awful arrangement on our living room wall (I got tired of staring a white wall that was waiting for me to figure out what to put up...I'm still looking, but in the meantime put up a bunch of odds and ends from our garage)..it's is too many lines..it needs something but for now the banner is super cute (or was, it's on loan to
Paper Tales
for a display)...and softens up all those angles.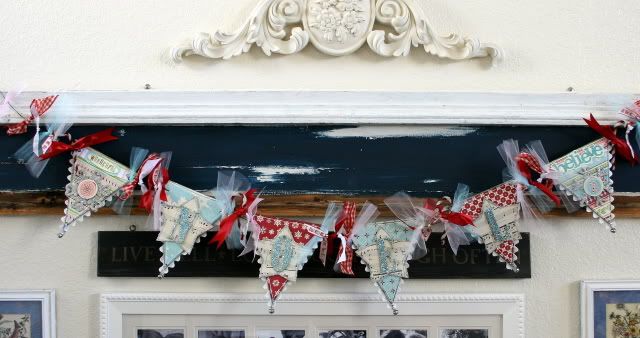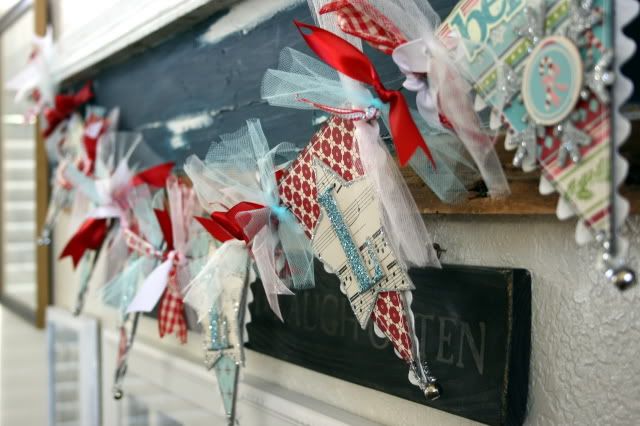 The pipe cleaner candy canes are from
Paper Tales
also...they are reproduction and look like the real thing.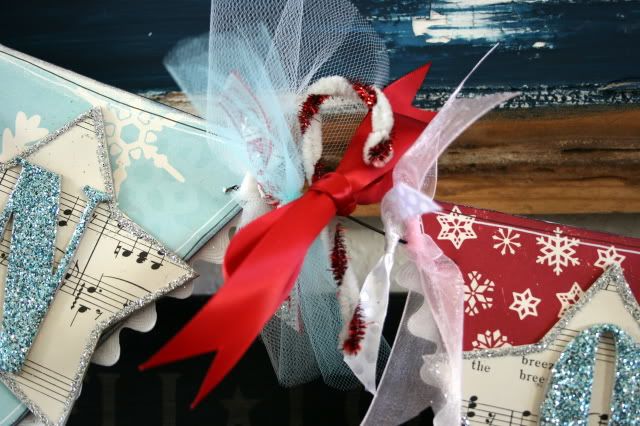 Speaking of
Paper Tales
, I have a class there tomorrow with lots of
Maya Road
and
Pink Paislee Tinsel Town
stuff...and I'm ready to go...
IGNORE the Dixie cups....they are just to hold stuff until I get to the store and can put them in these!
(Thank you
Kerry Lynn
for the vintage paper(I made the cones out of it)in this months kit from
Kenner Road
, we got a ton of it!!)
One more thing about
Paper Tales
......when I went in to pick up some class supplies...I saw these houses.......
Oh My Dear...I have been looking for these things forever....and Michelle has them, they just came in..3 different sizes...the big one is about 11 inches tall...so it's roomy...as SOON as I do something with them I will post them on my blog...she only has about 12 sets as of yesterday, so you should get them while you can.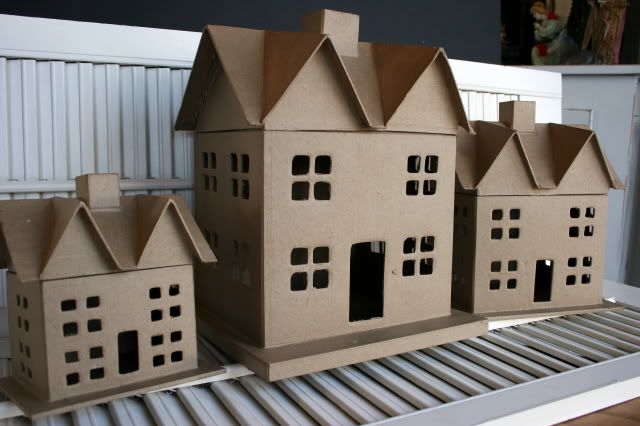 I had
Pink Paislee Blog
post yesterday...we are doing a cool thing, all the DT members made 2 ornaments to put together for a charity event at an LSS. We have saved the pictures though to do a Dec event..each day we will be posting our ornaments..so I made 3 and they are
HERE
...but here is one of them. I know, another banner piece, told you...it's pure love.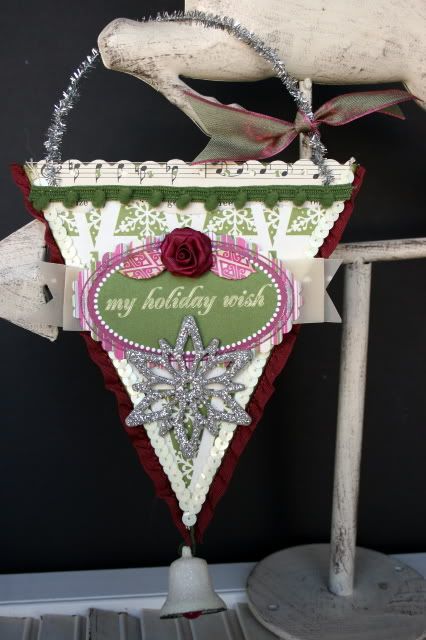 MAYA ROAD WAREHOUSE SALE !!!
Maya Road
is having a warehouse sale again...last time they sold out in 36 hours...$45 for $125 worth of stuff..the details are
HERE
.