It just took a lot longer then I thought....oh yeah, maybe it's because I decided to have Derek put it on our digital camcorder....and it was like a class...and we still have to figure out how to upload it to my blog. This is new ground for us and my poor hubby now knows how to make Holiday Houses...which is a good thing because they are what we are giving out as Christmas presents this year to family (don't worry, they don't read my blog...so I didn't ruin the surprise!)!
Here is a little peek to hold you over, I did 2 new houses...the medium and the little one. Hopefully, we can get the videos posted in the next day or so...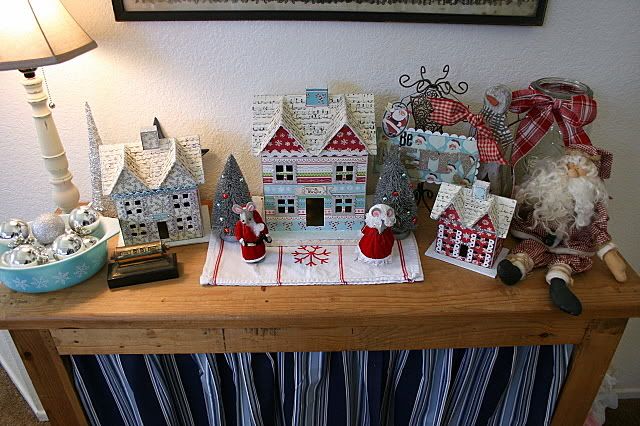 So, ignore the pile of trash on the floor and the crooked wreath...darn kids.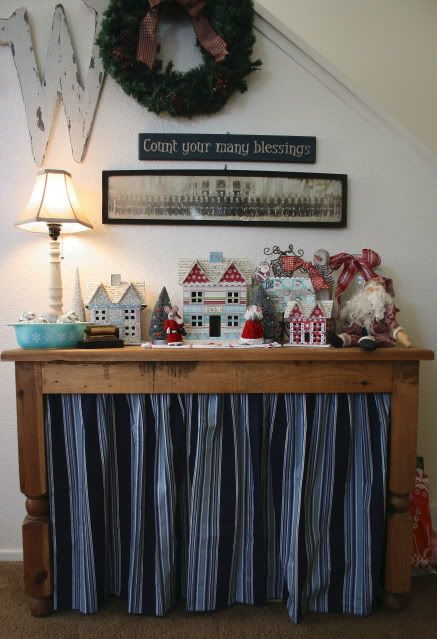 I also wanted to thank the ladies that took my class last Sunday, I had SO much fun. You guys were a great group. I know it was crowded but nobody had a panic attack or got an eye poked out by the wire and you all did a great job...A very pleasant class, really!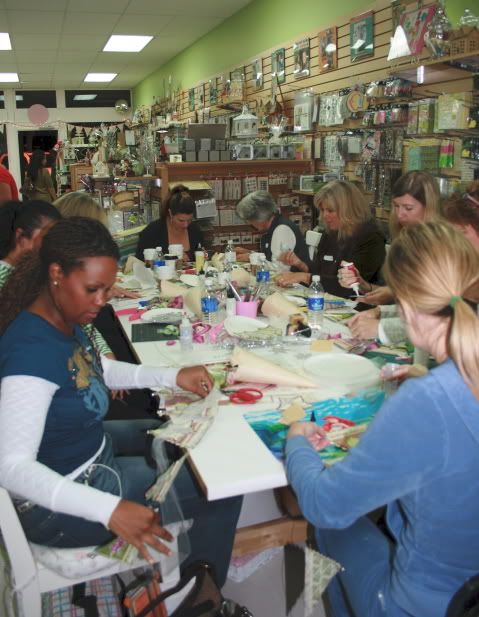 We even had a little birthday party!!