We got home from the hospital today..thought I would share a few photos with you since I don't have the alert mind to write much...long night...Thanks for all your support!
Hannah is in a lot of pain..and we are trying to help her work through that...I have a feeling we are in for a long few days with no nurses to help. She is twitching now, it's muscle spasms..but they are incredibly painful. They have been giving her Valium to help to relax her muscles and it does help.
Thanks again for all your support. We really appreciate it.
Deep asleep on the first day of the surgery.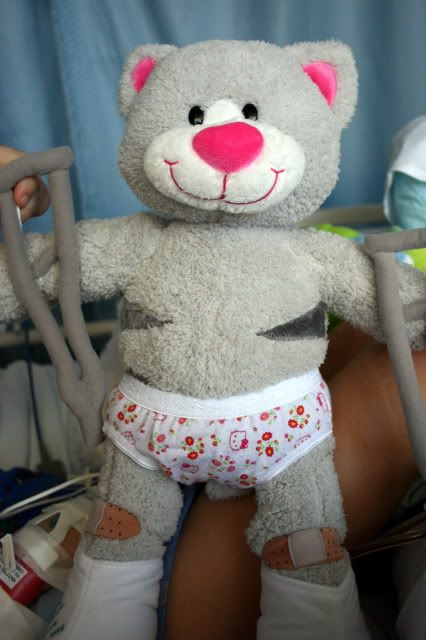 Kitty from her Auntie Chandra...so cute and soft.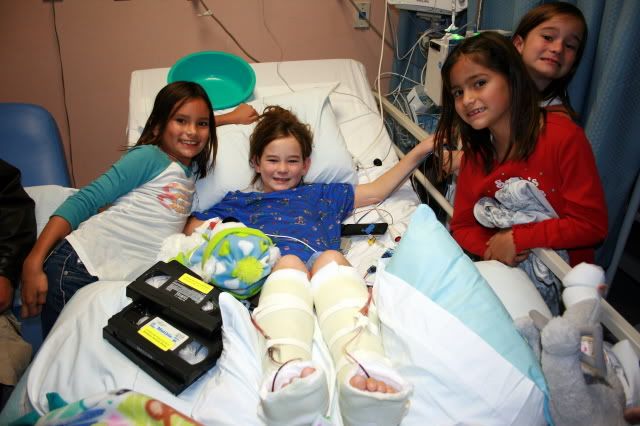 First smiles with her cousins and sisters last night.
Sissy and Hannah...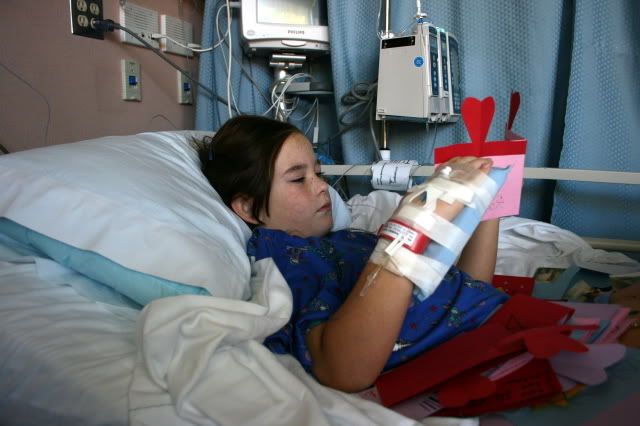 Reading her cards from her class...with tears pouring down her face..she said that "she didn't know that she was that important to them"...so sweet.