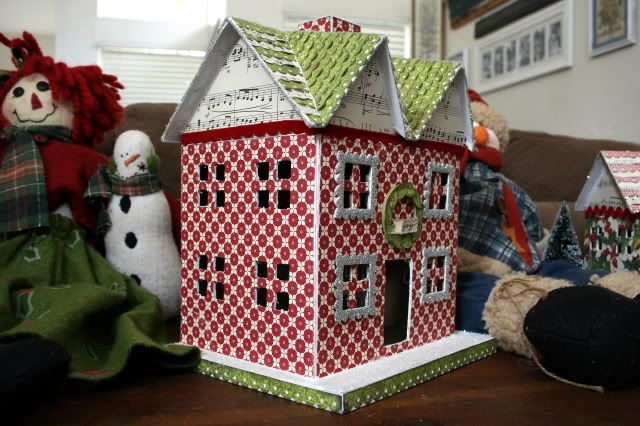 Oh Man............wow, I am so ready to sit back , listen to Christmas Tunes ( my fave this year is
THIS
, the first few songs on my
playlist
are from this CD, just press the play arrow on my
playlist
at the bottom of the page) and drink Bailey's....but alas.....Santa is broke so his ONE Christmas elf (she's a little tall) is busy making Christmas presents............Story of every Christmas....and I know that they love handmade...but man, when it's the day before Christmas Eve and I'm still busting stuff out...I feel anxious. It always comes together.....I always finish what I need to and SWEAR that next year will be different...but it never is.
I think this is my favorite house of all....mainly because of the wreath on the front...I used the
Martha Stewart Rose leaf punch
.
and the beautiful
October Afternoon
red paper.......drool...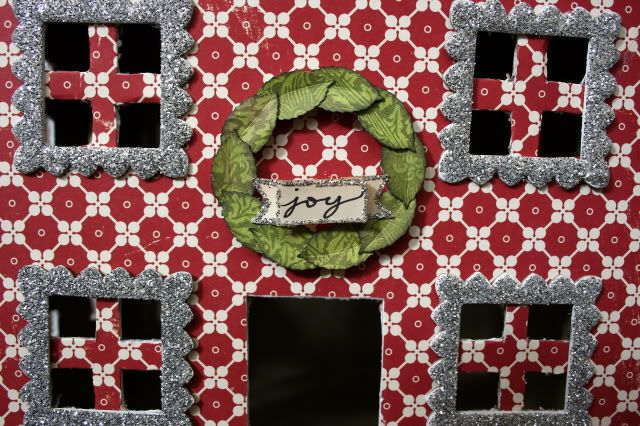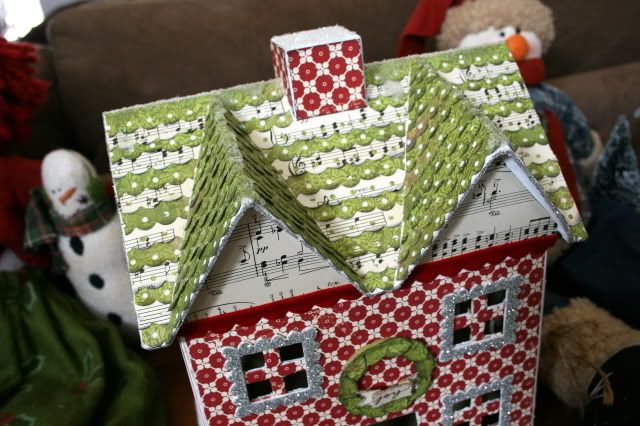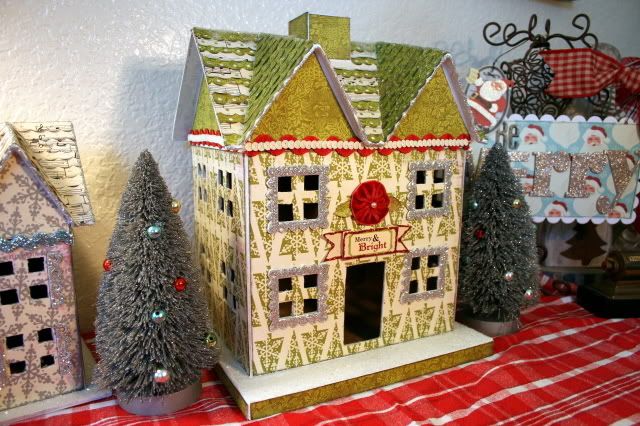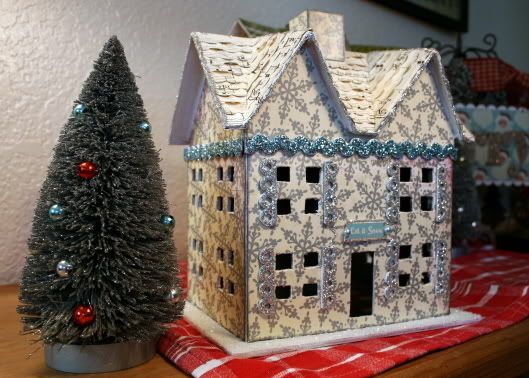 OK, so YES, I do use the treading water punch backwards (have had a couple people mention it), upside down or whatever you call it...I use ALL my punches this way...I guess it's because I NEED to see what I am punching...I know that the punch has grids on the top but I seem to always screw it up....so if I turn it over and see it from the actual punch, I can make sure that it's lined up perfect. It's a quirk I guess...but yep, I know I use it wrong...maybe I need a little lesson myself! Whatever works, right?
Little Hannah...she is doing MUCH better! Off the
valium
and not in tears all the time. She is getting a little bored...thank God for the
Wii
and our new Animal Crossings game......she loves that.
My sweet friend
Lisa Pace
sent Hannah a little care package (darn cute stuff)and my daughter, being the non-procrastinator that she is has already made thank you cards for the people that gave her stuff for the hospital. Thanks Lisa, she loves it all...and had so much fun making her cards...yours is on the top there!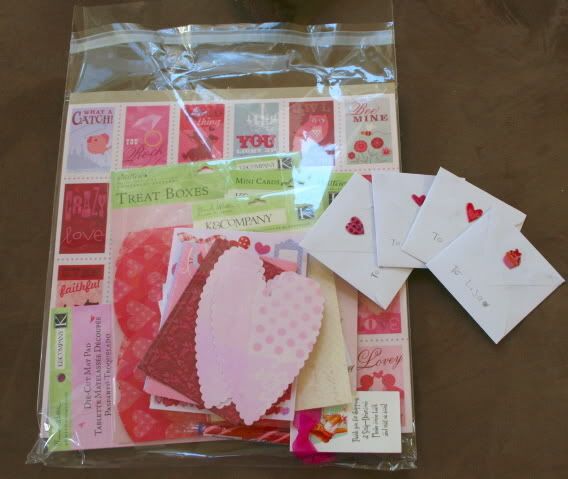 Maddy, however has the flu......and threw up all over the place yesterday..today has an upset yucky stomach and a fever but no barfing...thank God!
Just a little album that I am working on for our holiday photos....perhaps a gift for my MIL, we'll see.....I used a Maya Road 4x4 binder album, Pink
Paislee
and a vintage
doily
.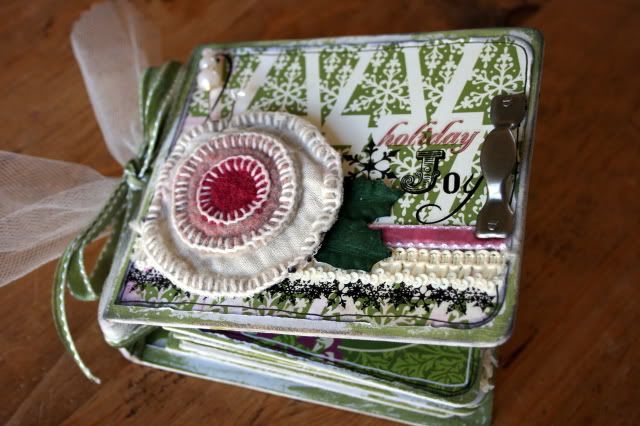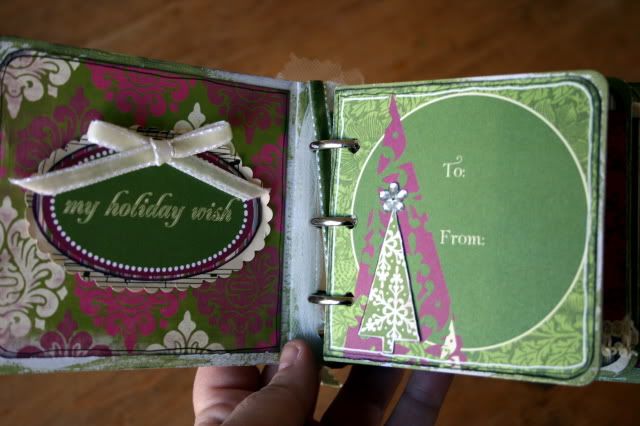 These are our big gifts (and they are BIG) this year for all the family in our lives...from the
etsy
shop called
The Back Porch Shoppe
.
We ordered a monogram letter for each family....they are so darn cute. I have a big W on my wall that I ordered from them a few months ago. Can't wait to give them out this year!!
Well, that's about it.........
Have a Merry Christmas!!