Ok, what could this bag possibly hold? It's a pretty big ziplock...hard to tell from a picture as you have no scale... Anyway, stopped at the Goodwill today, I know BIG surprise. Just ran in...on one hand hoping that I would find a treasure andon the other hand hoping that I wouldn't find a thing to save my pocketbook.
I found this bag of ribbon and other sewing odds & ends. I waited until I got home to open it...and WOW...a big ziplock can hold a TON of stuff.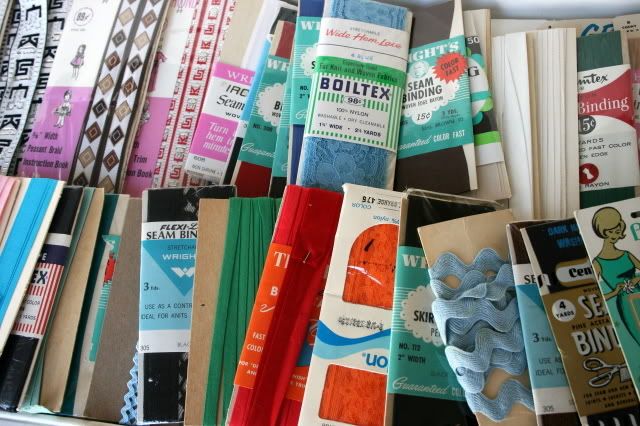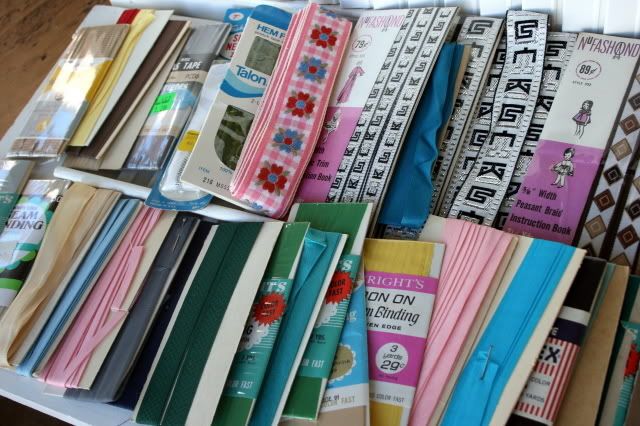 Some days I have good strokes of luck...and today was just one of them! I have been buying the Martha Stewart seam ribbon...for like $4ish (is that a word?) a roll...and look at ALL the seam ribbon that I got today for less then $5 (cause don't forget that I get 10% off for being a military spouse)....a very small benefit to having a husband that is never home....encourages you to go out and spend all your seapay at the Goodwill...works for me..although I'd rather have him home.
There are some great vintage images on some of the snap packaging. Very cool little kids that I fully plan on using!
You know...I should start a Thrift Store Thursday...seriously..cause I really do get good buys and I make cool schtuff with the finds that I bring home...I have one all made up and ready to post that I did with my
Kenner Road
kit..maybe tomorrow!
Anyway, have a great night!
~K