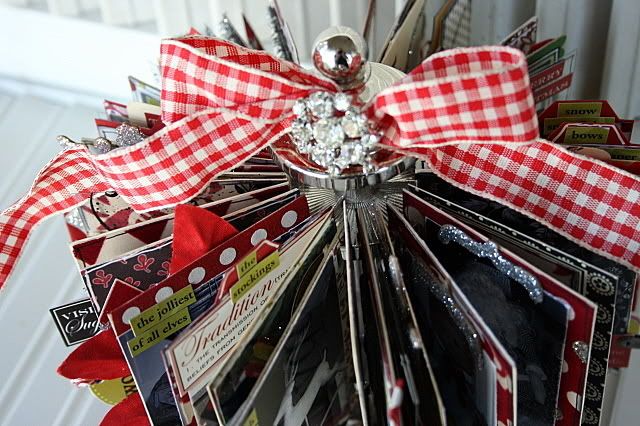 I did this spinning ATC card Carousal for 7Gypsies...they wanted a Christmas theme..well I can do Christmas, that's for sure! You can see it here on the 7Gypsies site. Or you can just scroll below to see a TON of images of it!
I decided to go for a general Christmas theme...using lots of pictures of my decorations, events, vintage family pictures (including pictures of me when I was little) and a bunch of odds and ends. I had so much fun making this.
So here goes!!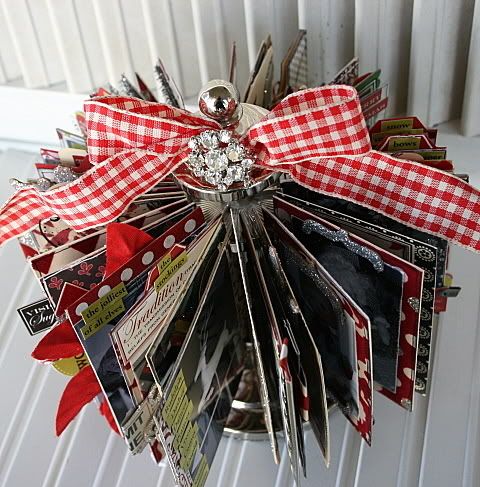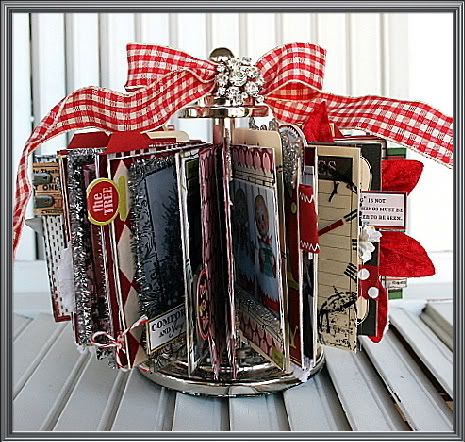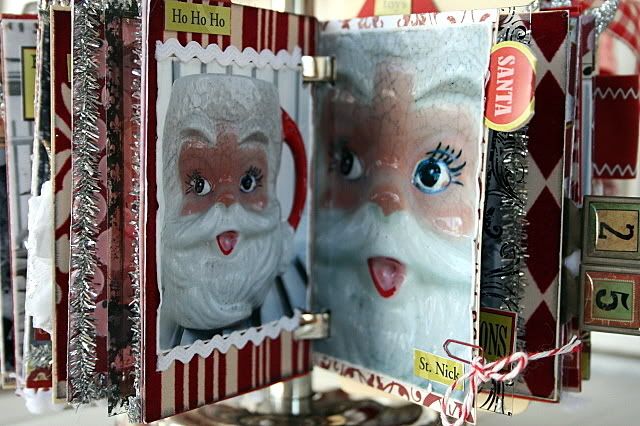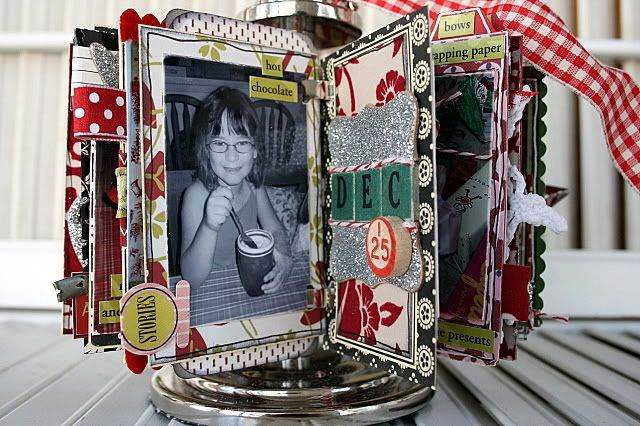 >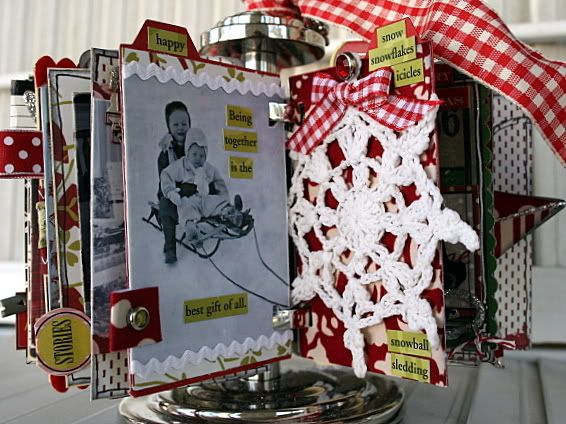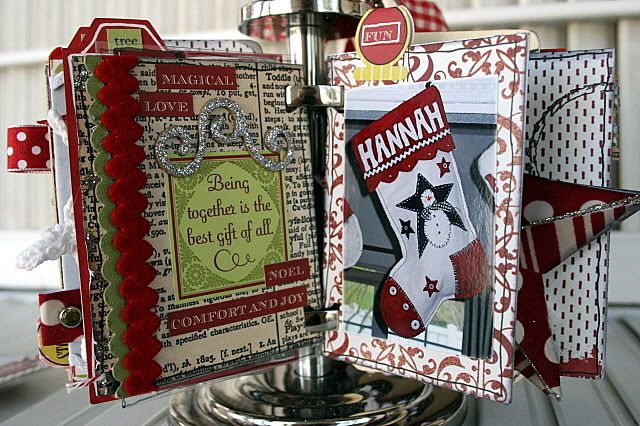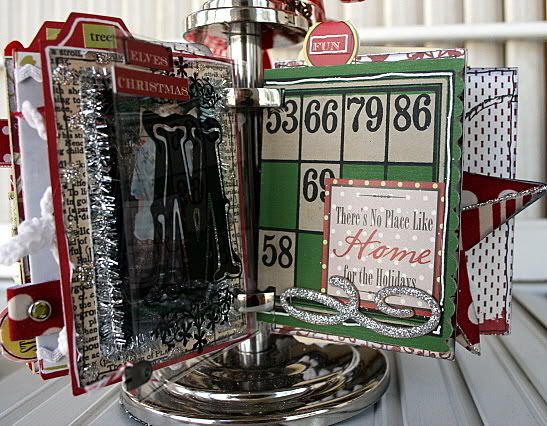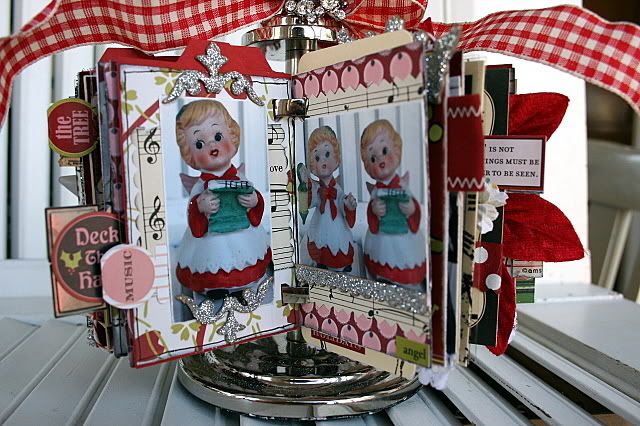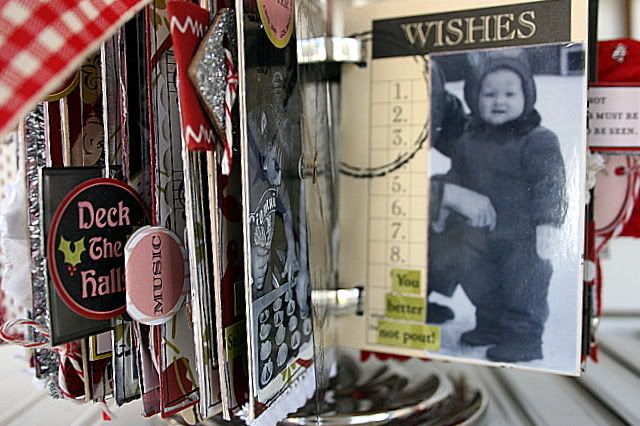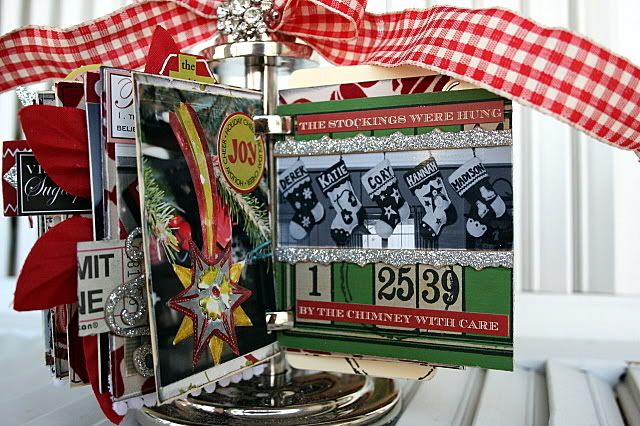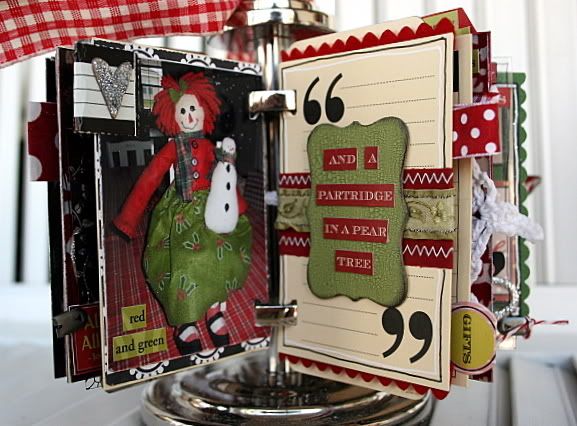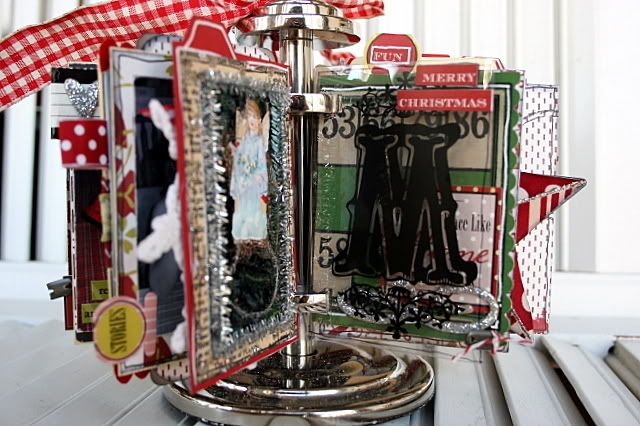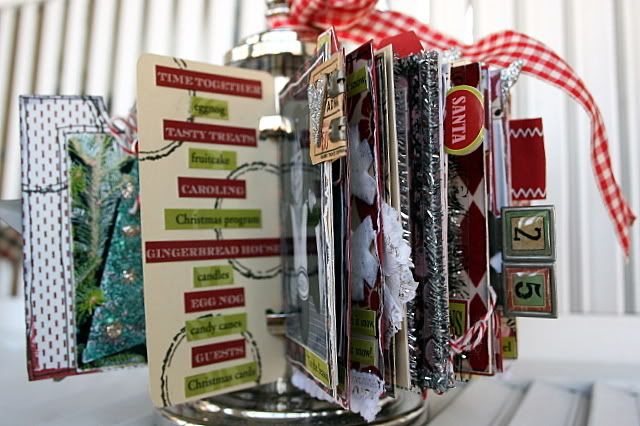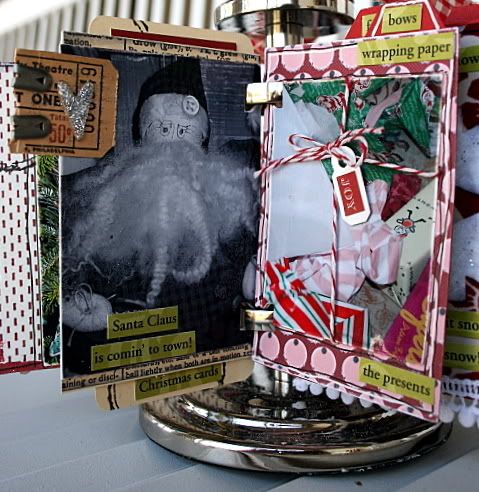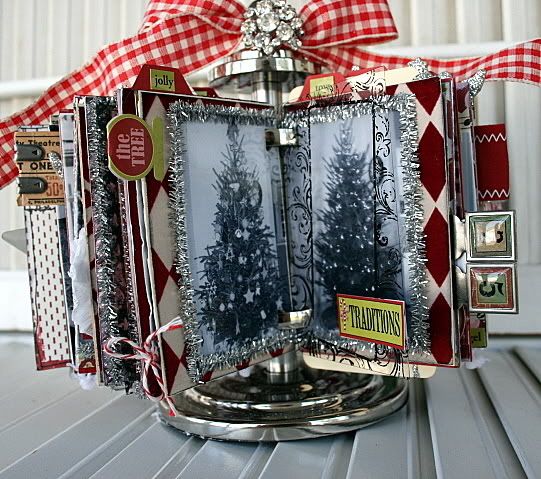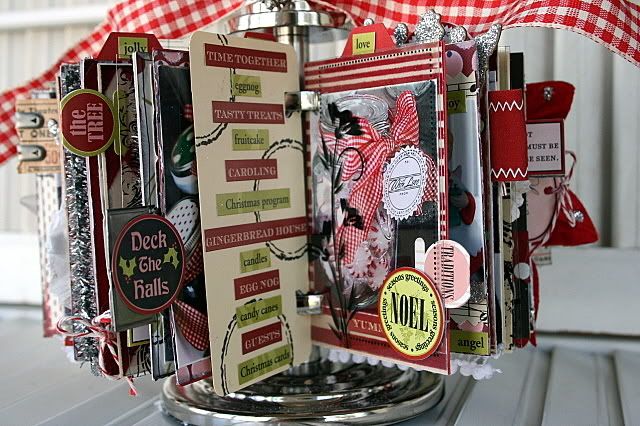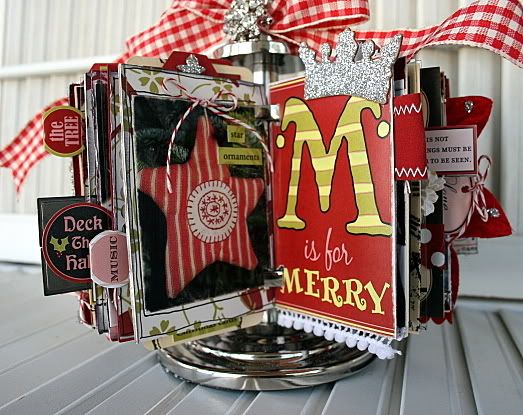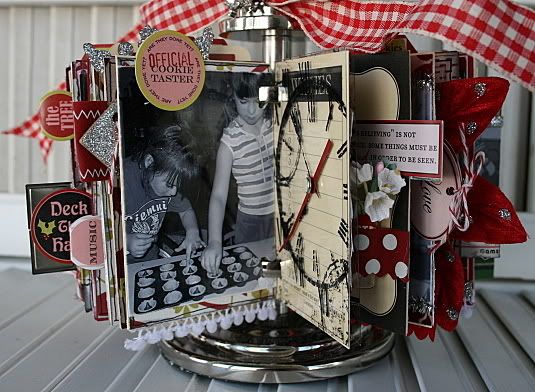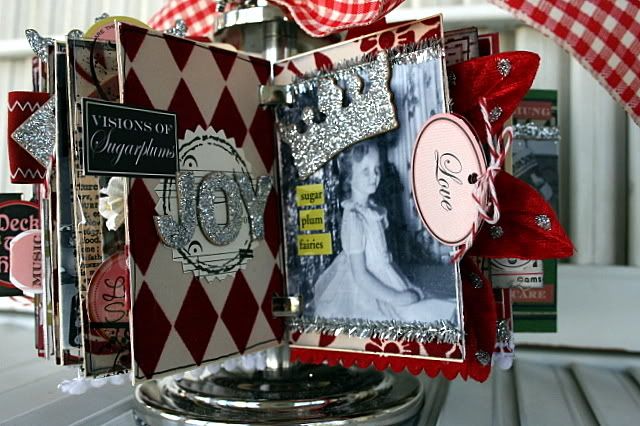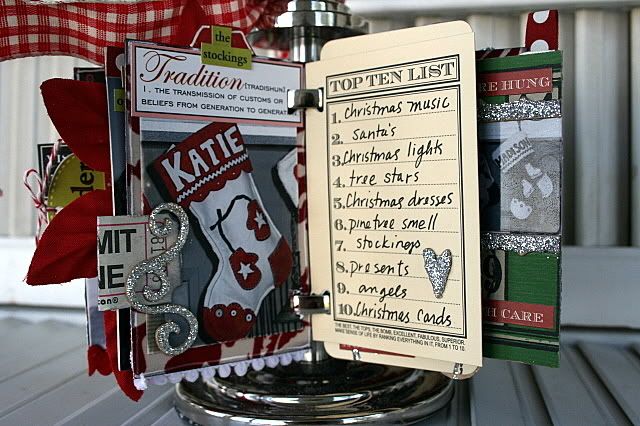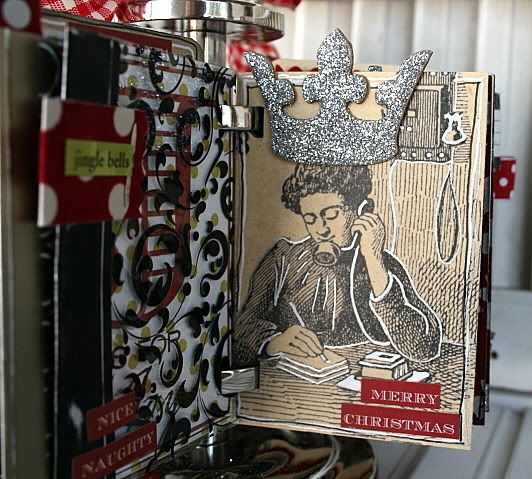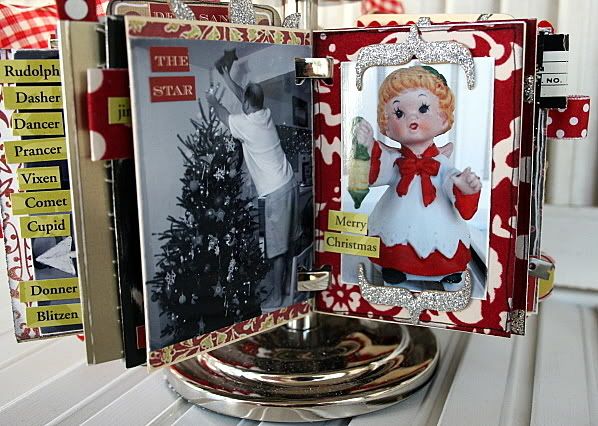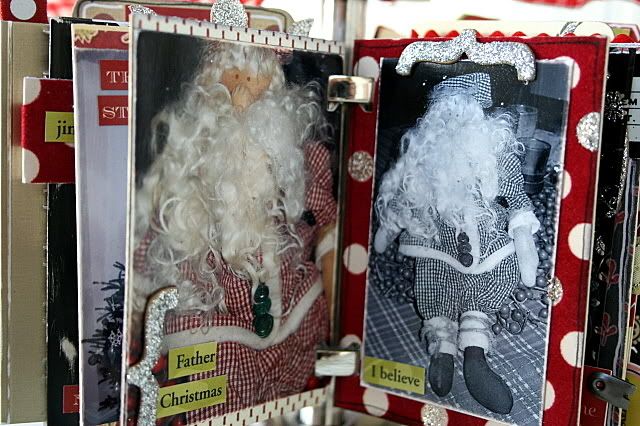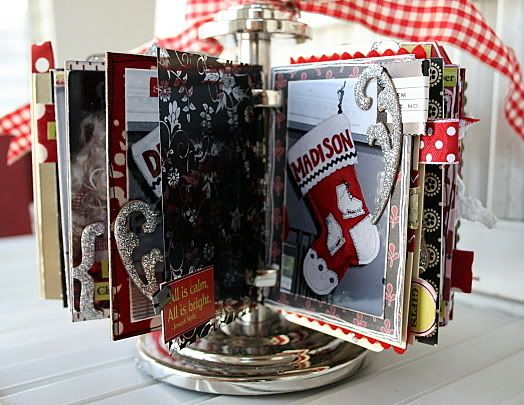 Oh My Goodness....this was a chore to do this post....I kept messing up the HTML and adding the same pictures twice................Whew!!
I hope you enjoyed this project...I used all 7Gypsies product and added a bunch of random vintage items and different ribbons. I also used the ATC punch to make my cards.

I used a few flashcards, Self inking stamps, chipboard pieces (I glittered and crackle painted them), more chipboard pieces, metal edges, Christmas Stickers (97% Complete JOY and Christmas ), All kinds of ATC Cards and the new flocked velvet paper (Oh my dear...I thought that someone had sent me vintage wall paper, really I did! It is SO darn pretty and beautiful!) and Gaffer Tape. I used a ton of other stuff too but my head is spinning now from all this linking!
Thank you for looking and I hope that I have inspired you to start creating some Christmas projects!!