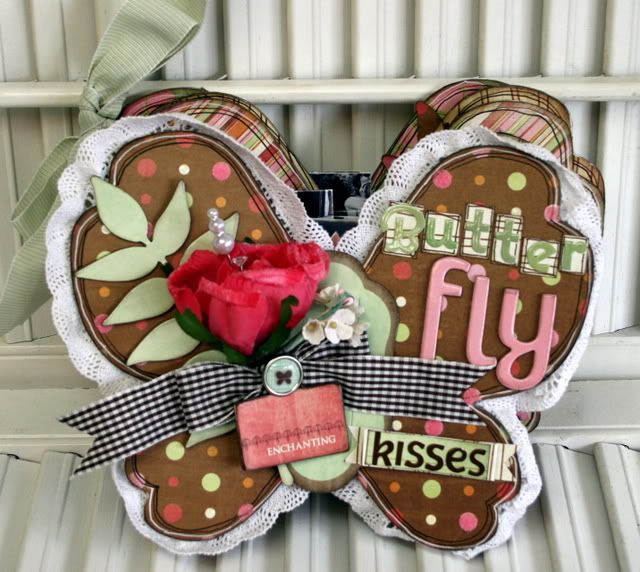 I am back from CHA, trying to get caught up on sleep and relaxation time..it was busy, crazy on your feet for 10 hours a day kind of fun!
This is actually one of those
Goodwill Roses
...it wasn't the right shade of Pink so I used the
Pink Maya Mist
and like magic, it's the shade of pink that I needed. I glittered the edges of the petals with
Coconut Pixee Stix
glitter by Pink Paislee. It added just a little sparkle to it.
Every time I hear that song "Butterfly Kisses" it makes me think of my girls...so I used pictures that were just classic little girl throughout this album..it is fun to just use random pictures in a mini album, instead of having a series of photos from one event. I just make them black and white and they all match and flow.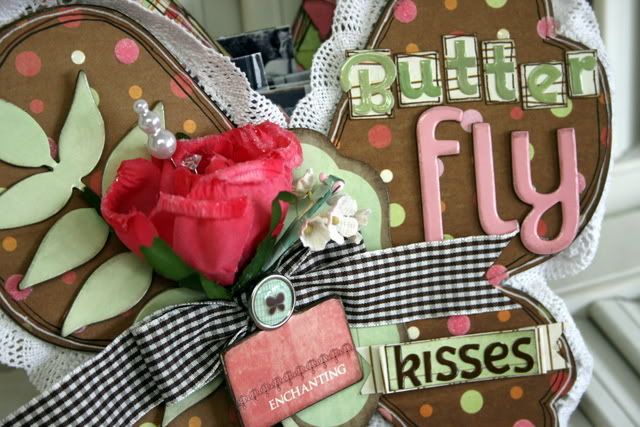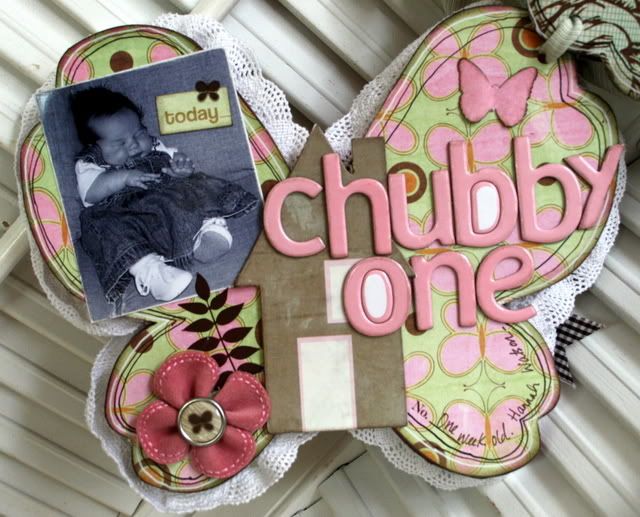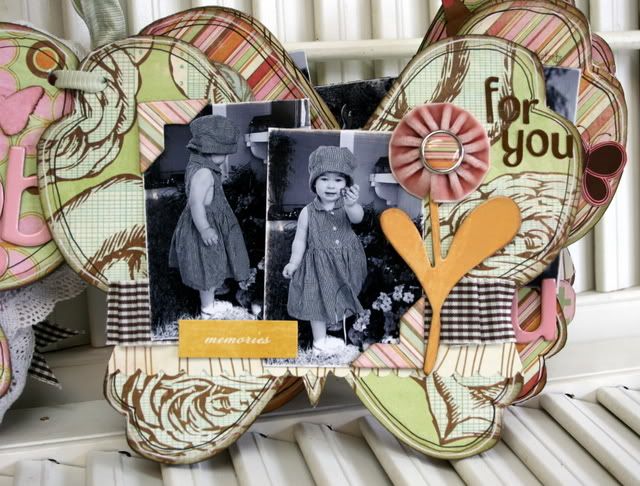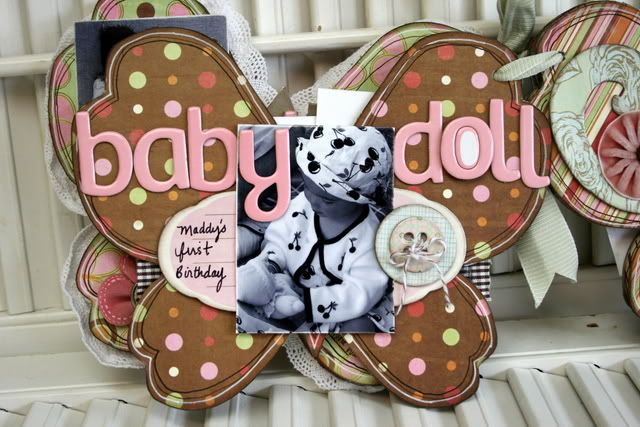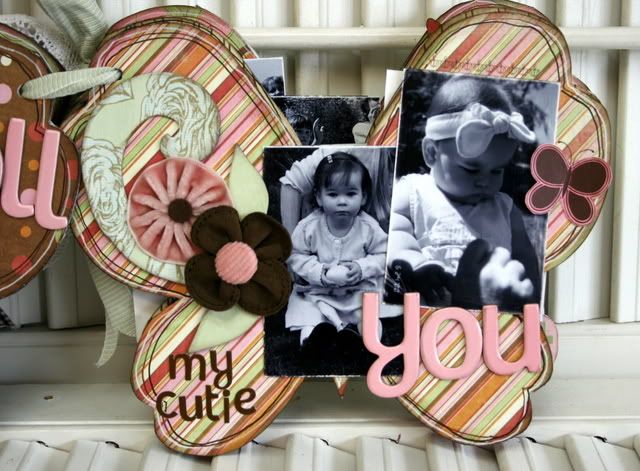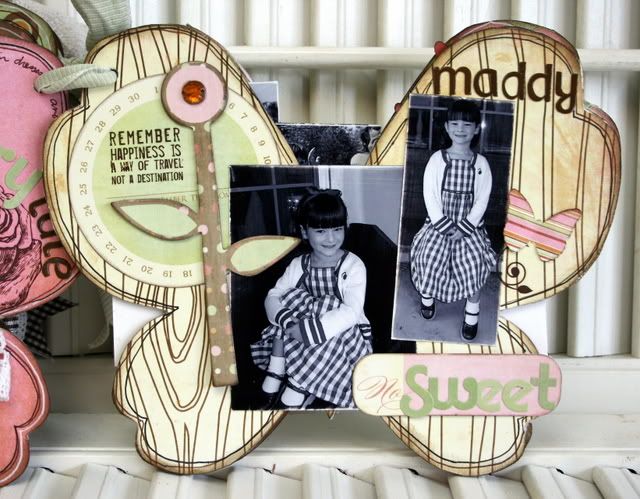 Thanks for looking and I hope that you have an "enchanted" day!
ETA- I will be teaching this as a class March 15th at
Paper Tales
. I'll update when I have the exact date, time and price.