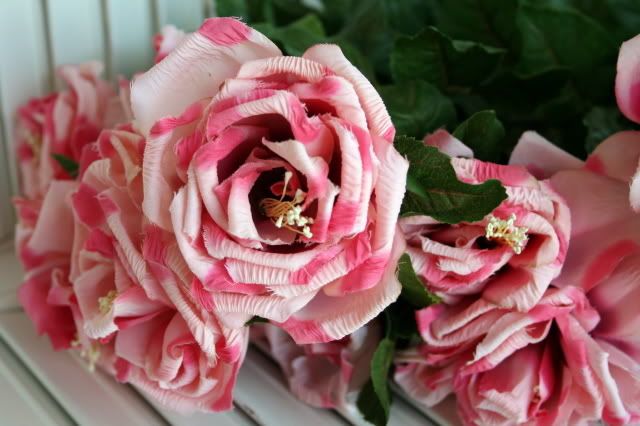 Wow!! All I can say right now is WOW!! Back to school shopping sucks.......bad...with a testy teen and two impatient girls.....not the best shoppers....but today was worth it all! We walked into my local Goodwill (I find the BEST treasures there) looking for some men's plaid shirts for Cory (he loves vintage plaid) and saw pink roses everywhere......I couldn't get my cart over there fast enough...anyway, each bunch of these pink roses was 99cents....but even better, I get a 10% military discount...so 90cents each....!! 5 stems on each bunch but tons of flowers on each stem!!
I bought a lot...but didn't buy them out....but may go back. When you teach at your LSS....good buys like this MAKE a class!! Don't know what I'll do, if anything...but just in case!!
Anyway....the weird thing is that I have been looking for roses like this. I am always inspired by artists who use the vintage looking flowers...the kind that you would picture on your Grandma's floppy summer hat.
Last night I stayed up late and looked at blog after blog of vintage artists...like
Carolyn Peeler
(which by the way inspired me to buy the book listed on the right hand side of her blog...Postmark L.A. , which is a totally fun little book, I got it the other day in the mail),
Bibbi
,
Rebecca Sower
,
Ranjini
and other random blogs....... and I kept thinking about where I could get some roses.... I went to the Prima site and looked on there but no luck....and then today just happened into these roses!!! Hmmm.....makes you think about the path that you take each day and if it's destined or not... which I've been thinking about alot lately....destiny or just random luck or bad luck....but today, I'm happy...cause I finally have ROSES!!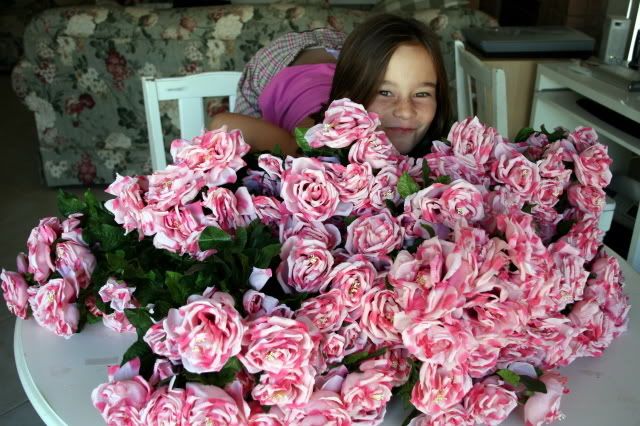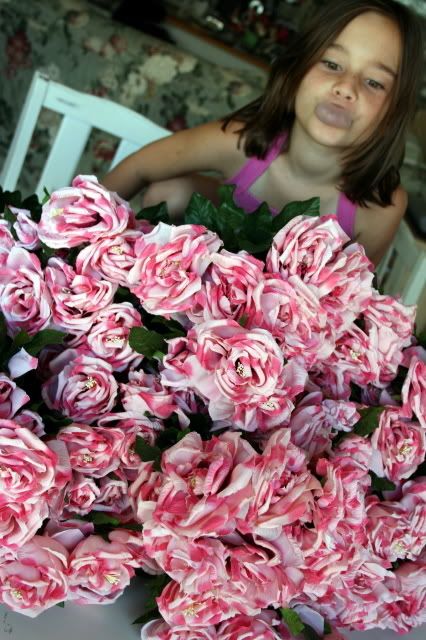 Maddy insisting on being in the picture but blowing a bubble at the same time! Silly girl!!
They also had a ton of these kind of roses.....a TON of them...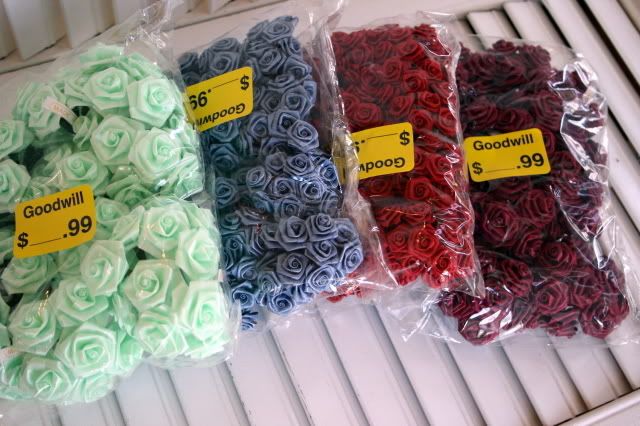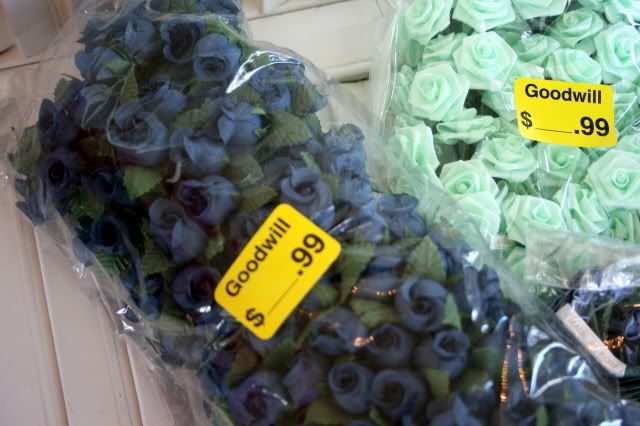 Just wanted to share my lucky day with you all!!