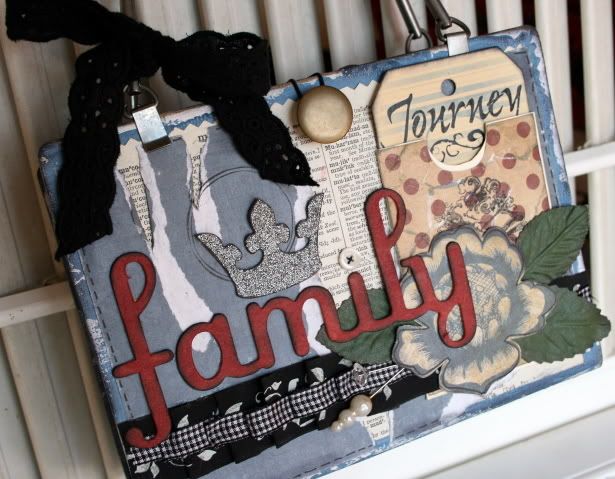 I did this chipboard purse for 7Gypsies. I don't get it back and so I thought I would post it here on my blog so that I can look at it anytime I want to.
My great-grandma was named Montana. I love that name....she was the first child born to my gggrandparents in America. They moved to Montana, which is where she was born. I wish I had known about her when I had my kids....I would SO have a little girl running around named Montana. It would have to have been Hannah...cause she has a sweet and gentle soul like Montana was said to have.....ha funny, Hannah Montana....
Anyway, this is all 7Gypsies product with some vintage pieces thrown in for good measure!! The pictures are NOT in order....my html codes are all in one big chunk...and I'm too lazy to figure out each code...so wrong order, I'm sure you'll survive the chaos!! Thanks for looking!!