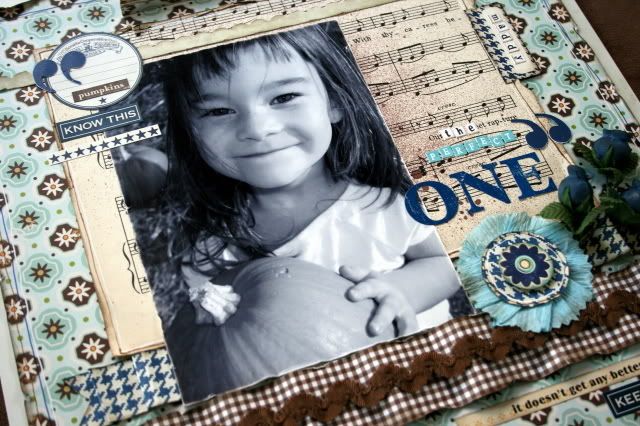 I Love, Love, Love
October Afternoon
. Their booth was right by ours (Maya Road) at CHA summer. It killed me to not go over there every spare second...I think I just wanted to lay flat on their floor and say, "I'm NOT moving until you give me some product!!" Lo and Behold....I DID get my hands on some though....Oh and did I tell you that I LOVE
October Afternoon
?
So....I worked with the Hometown and WeatherVane lines....I could just eat them...that's how pretty they are!
Here is what I created.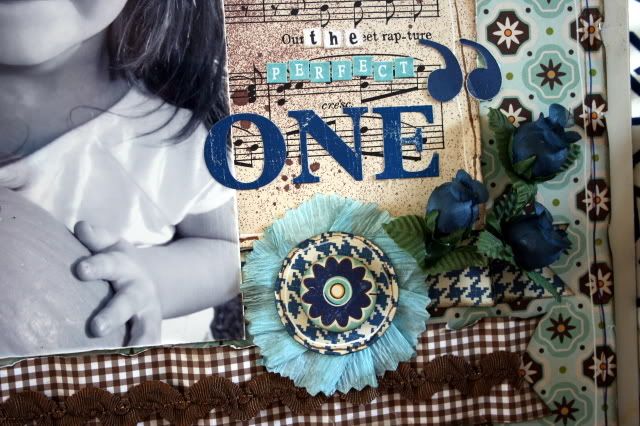 OK, now to talk about the new
Maya Mists
...by Maya Road. Let me just tell you this...AWESOME!! Seriously, they are awesome. I have some cool things that I have done with them. I'll save that for another post...but on this layout, if you look at the vintage music sheet...you will see the brown mist. It's such a cool look. It dries in seconds. Love it. It kind of adds a vintage artsy look.
I also used some Jenni Bowlin labels (new product), Carolees tiny aqua letters, vintage music sheet, blue roses (remember my big thrift store flower find? These are straight from the Goodwill!), scalloped border by Pink Paislee, brown gingham by SEI (dog paper line), brown scalloped ricrac by Maya Road and some crepe paper. Well, enough blabbing! Thanks for looking and I hope you have a great day!!
Oh yeah...I forgot to tell you all...Maddy gave her own bangs a little trim for this picture....they were AWFUL...the wind is blowing her hair in this picture so they don't look AS bad...but those bangs took like 6 months to grow back in...WHEW, that Maddy!!