Please drive safe and please take a minute to listen to this.....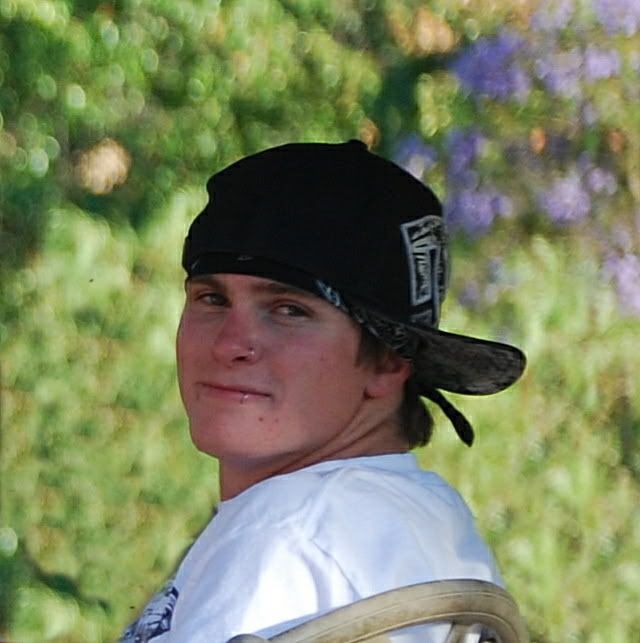 As many of you know, this summer my 19 year old brother-in-law was killed by a drunk driver. (
Link
to the first post after he was killed , just click on "newer" posts at the bottom and it will chronologically take you through my blog as I have a ton more posts on him and the situation.) The loss has just been beyond difficult for our family and friends to deal with. My in-laws are still devastated and it has changed their lives forever. There is so much sadness for them everyday. The impact has been deep for everyone involved but please let it make a difference. Please let this inspire us to make changes and change the laws to protect others.
There is a legislative proposal that would make the
Ignition Interlock
mandatory in the last 42 states that haven't already made it mandatory.
This is SO easy to sign and send...all you do is click on this link
Ignition Interlocks for convicted DUI drivers
and fill out name, address etc on the left side and send, it's already written for you. You may add to it if you want or just keep it in the form letter. Takes 2 minutes.
from the
MADD
site----
"In 2007, almost 13,000 people were killed in crashes involving a drunk driver. Fortunately, there is a technology that has the potential to eliminate these preventable deaths -- the ignition interlock. These sophisticated devices can prevent a vehicle from being driven by a drunk driver. If they are used correctly -- in concert with treatment, in addition to hard license suspensions and in the vehicles until they are no longer needed -- they can stop repeat offenses.

People who have previous drunk driving convictions make up approximately one-third of the drunk driving problem in America. These are people who have been failed by a system that has in turn failed to keep the rest of us safe. Even first-time offenses are serious indicators that a person is likely to become a repeat offender. First-time offenders have driven drunk an average of 87 times before they are convicted and most likely have a serious problem with alcohol.

Studies have shown that ignition interlocks can decrease repeat offenses by 64%. We have the technology and we know how to reverse the trend, but the laws haven't been passed yet making this technology mandatory for ALL convicted DUI offenders.

Currently eight states mandate or provide strong incentives for ignition interlocks for all persons convicted of DUI -- Alaska, Arizona, Colorado, Illinois, Louisiana, Nebraska, New Mexico and Washington. If you are a resident of one of the other 42 states contact your legislators and tell them you support saving lives and eliminating repeat drunk driving offenses by mandating ignition interlocks for all convicted DUI offenders.
"
In case you missed the link it's here ---->
Ignition Interlocks for convicted DUI drivers
and I'm going to be doing my first RAK.............here's the skinny on it.....
You
MUST
click on the above link (honesty policy here)
AND
post a message on my blog. I will randomly draw a name ONE week from today. Next Friday morning (Feb. 20), I will draw a name and send you out a GOOD RAK.
So
remember
, 2 things.....click on the link (and if you agree with the legislation and live in one of the 42 states left, then please fill it out and send)
and
leave me a message on my blog!
I of course would love it if you sent out a link (for the Ignition Interlock Campaign) to all your friends and family but I know that's a lot to ask.
So, have a great 3 Day weekend and please be safe!!
~Katie