A couple of months ago Derek sent a video that they made on the ship for the kids. It was him talking and then reading a couple of books. But the problem....is that it makes my girls SO sad.
Well, they are trying to put together a cruise book (like a yearbook type of thing..just an FYI for you non-military types) and want pictures of kids watching the videos that their parent made.
Derek has been bugging me for weeks...but just like the girls..it's hard to see him and not feel this overwhelming sense of homesickness...(I say this because he IS my home...really...it's strange..but we are so temporary with duty stations so my family has become my home)..anyway, so I tried. I really did try. This is what I got....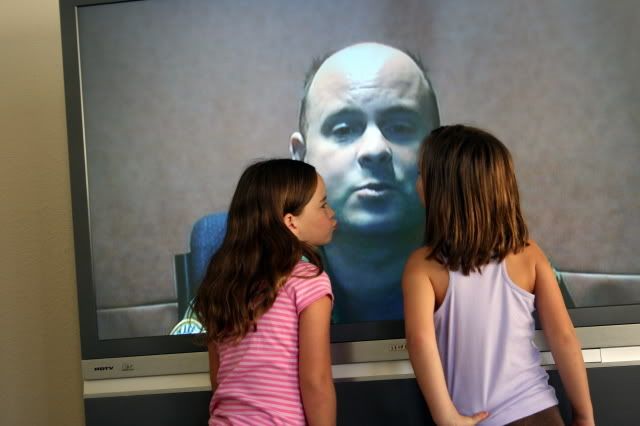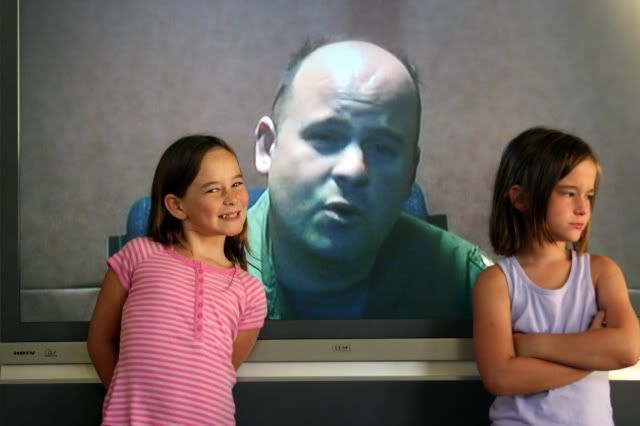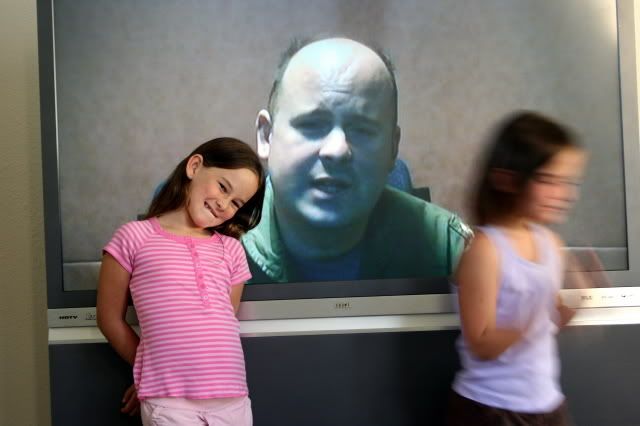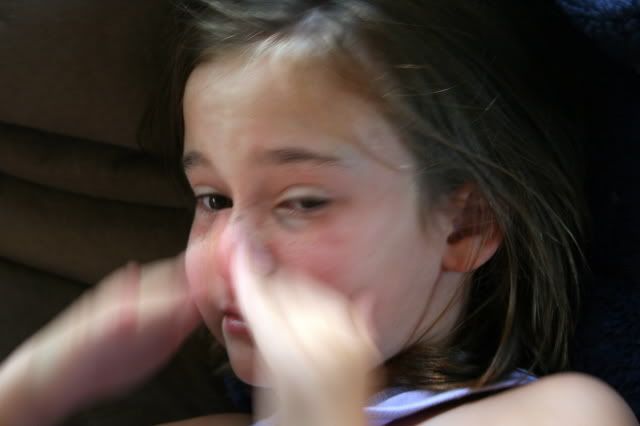 So Daddy, we LOVE you....but it's so hard to see you and not feel sad! We will try again tonight for pictures!