So Maddy's birthday reminded me of an album that I did last year. It was way before Maya Road or Pink Paislee. I was doing work for a company that makes board books called C&T Publishing.
They sent me this cowboy boot book to do....well, lucky for me...Maddy's last birthday in Texas, we had a cowboy/cowgirl party. So I had pictures, thank goodness. So this is what I created. I actually whipped out the Jolee's stash I had. She loved the book...but we don't get it back..but at least I have pictures. I'll recreate it in some form or another......one day (yeah right!).
So low and behold...I go to CHA-W and it's the last day of the show about 30 minutes before the show ended. Wendy and I went to grab a bite to eat...and when I turned around, a familiar image caught my eye....lucky me to get to see my project...in big form and on the packaging.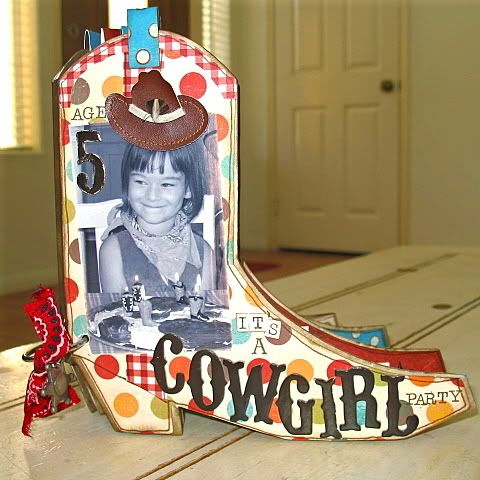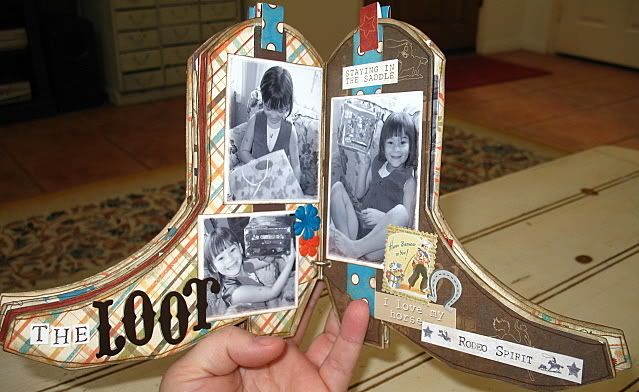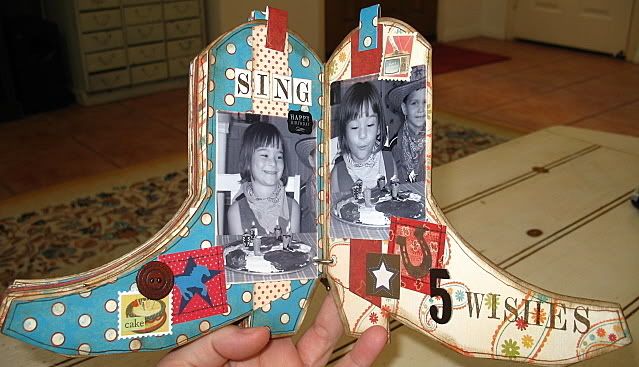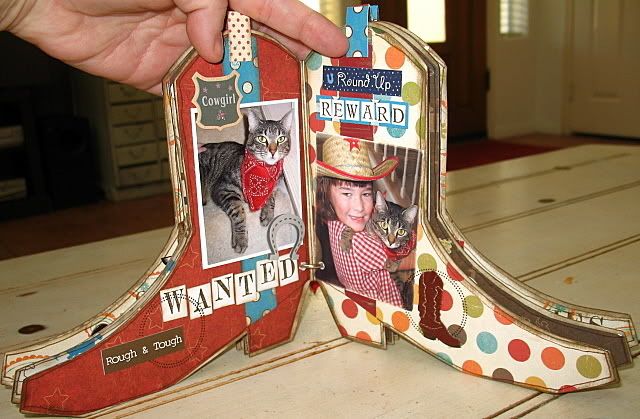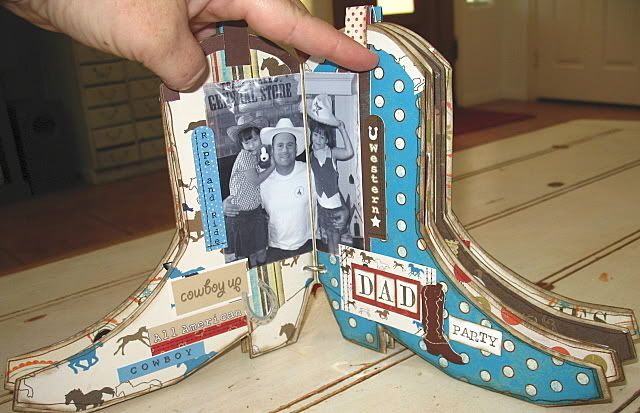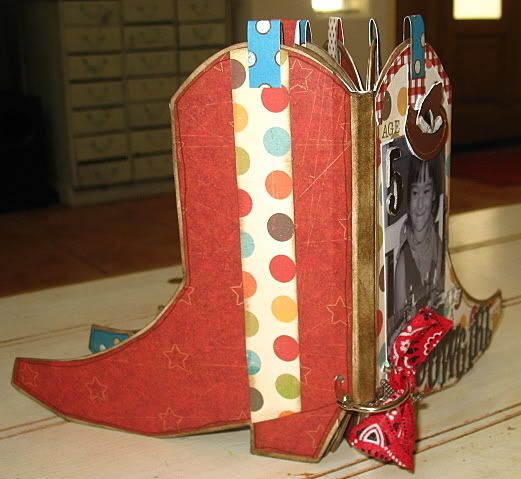 Just wanted to share. I had so much fun making this little album. Have a great day!