I swear that I need to just move into the local Goodwill. They have tons of couches, I'd be comfy, right? I love that place. They call me the flower lady now....and don't even make me show my military ID for my military discount...they just know. Should I be embarrassed?
Anyway, I went in there the other day and they had these 2 wreaths...with the most beautiful cabbage roses and yellow roses on them. I had to buy them just to take apart...here is the wreath (Please ignore the background clutter, i took this in my scrapbook room, which is NEVER presentable).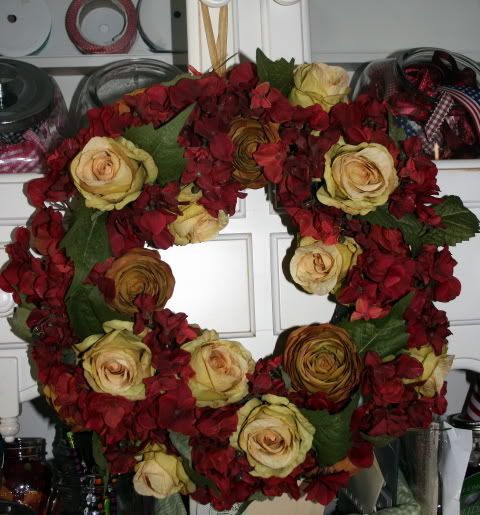 Anyway, so last night I was working on a Pink Paislee project and really wanted to do something with one of the cabbage roses. I used a page from the Maya Road Scallop Edge book and made a wall hanging. I was going to use a quote about roses on the Pink Paislee Topsider...but couldn't find on that fit or that I liked...
So next to me in a pile I spied this picture of My Aunt when she was little dressed up like a gypsy for Halloween. Perfect! Even more perfect is that it fit on the topsider perfectly...just a meant to be project.
I used the
Vintage Moon Line
by Pink Paislee.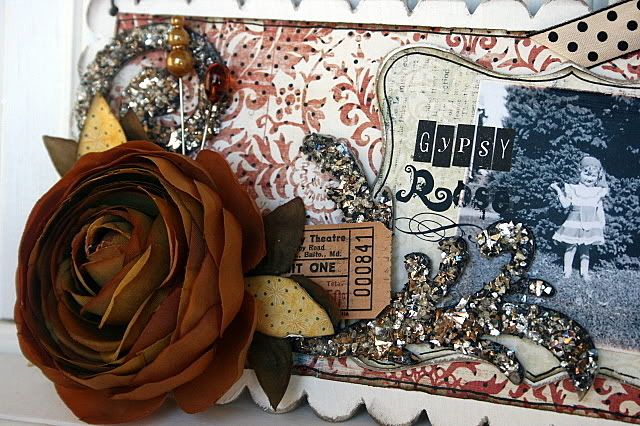 I didn't use the label sticker for the
topsider
, I saved it for a different project and just painted the edges and covered it with paper.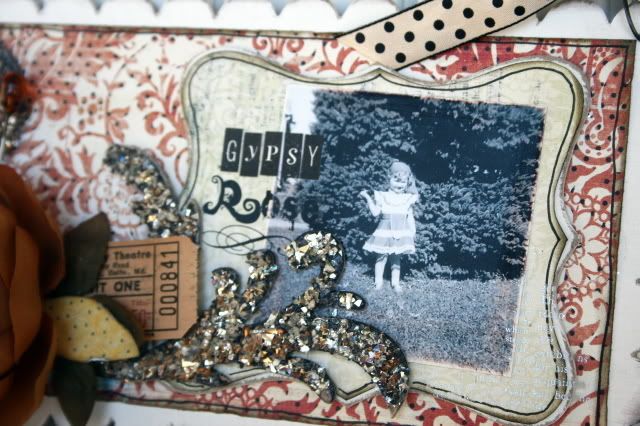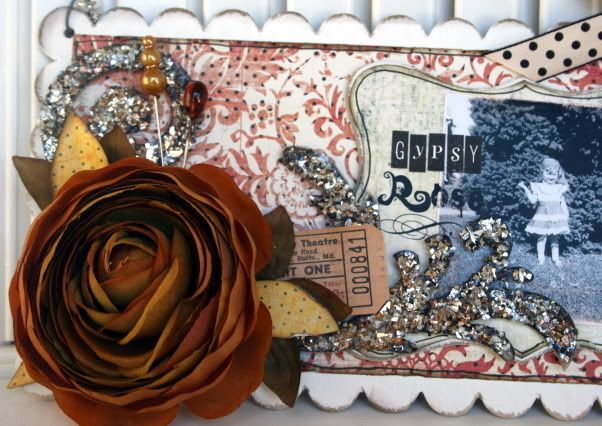 I love the way it turned out and now I am 1 Christmas present down and a zillion to go!
I also did this page with Vintage Moon. Simple and quick, but still fun.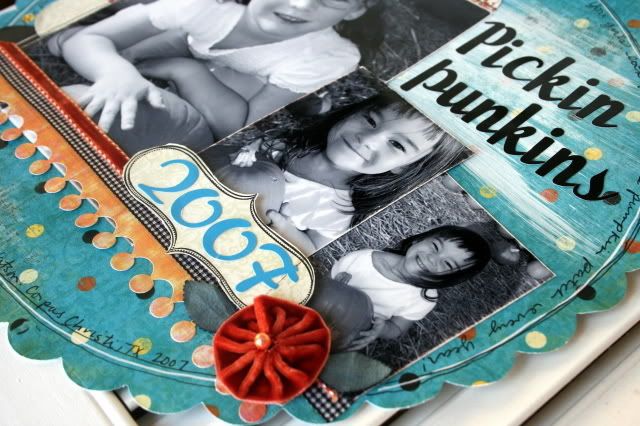 That's it...have a Great Saturday!!