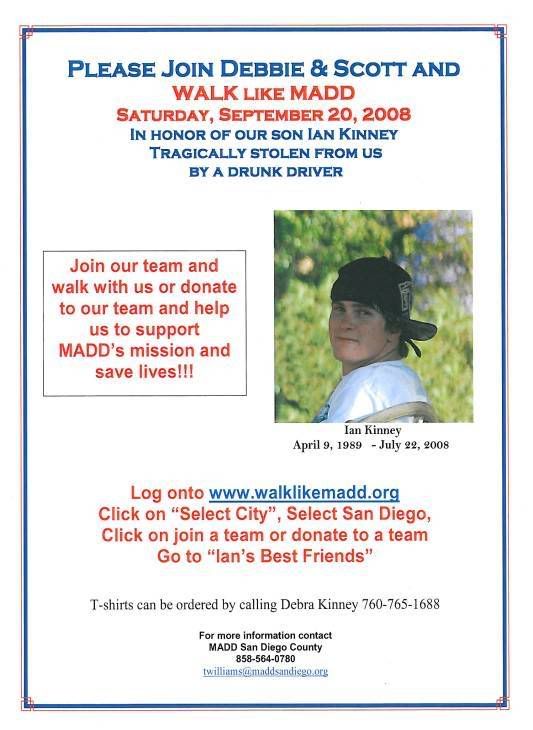 For those of you who don't know. On July 22nd my 19 year old Brother-in-law was killed by a drunk driver. The passenger of the drunk driver was also killed. The driver was over double the legal limit. He is currently in jail awaiting trial.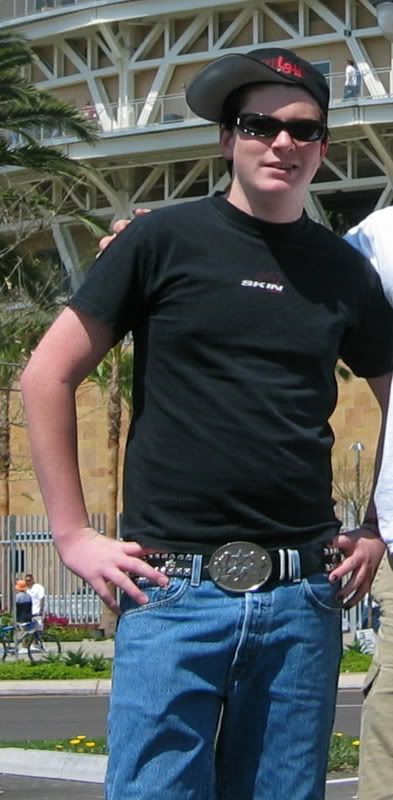 We are walking for MADD on September 20th. Feel free to donate money to MADD or walk with us. The contact info in on the flyer. Also here is a link to all that information.
MADD walk in honor of Ian Kinney
.
It's hard to see but under that big truck (that was the drunk drivers truck) is Ian's car. It's completely smashed. There was no mercy. They are in Ian's lane. Ian saw him coming and pulled over to the side...but as you can see there was NOWHERE that Ian could go. There was nothing that he could do but watch as this drunk hit him. I want you to see the photos (these are pretty mild compared to others) so that you can see what a drunk driver is capable of doing. Think this guy was going fast? Hmmmm....yep...wonder what excuse his lawyer (scumbag, btw) will come up with for that. Anyway....not trying to take the focus off of Ian...but the MADD walk raises money for MADD...in honor of victims. MADD uses the money to help out families of victims of drunk drivers, does programs at schools, provides counselling...all kinds of stuff. They are great. So if you can, please donate...you all have chapters in your cities..as drunk drivers are not discriminatory...as my Father-in-law Scott Kinney says, "They are tragedy looking for opportunity!"
~Katie