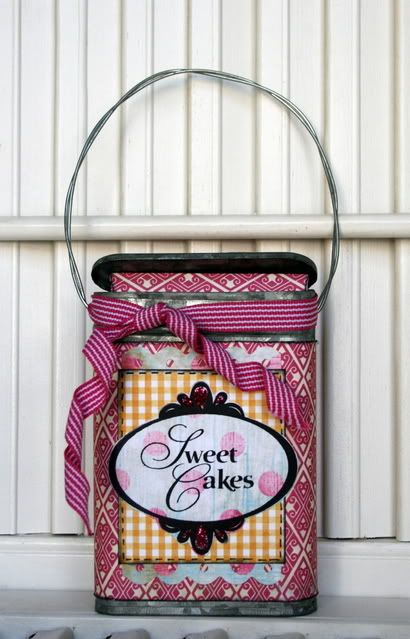 My sisters birthday was last week and I got her a charm bracelet from
Amy Hanson
but I also got her a Starbucks Card.....but I wanted to make it feel more special then just a generic gift card.
I got these
tins
(For some reason it won't link directly to the tins, but follow the link and they are on page 4 of Metals)a while back from
Paper Valise
. I only bought 2, which now I am kicking myself for....cause I LOVE them.
ETA
- I found it
HERE
also.
Anyway, so I used Pink Paislee products to fancy it up a bit. I used the
5th Avenue paper
(still one of my favorite papers from Pink Paislee) from the
Tinsel Town
collection. I used the gingham
Bewitching
paper from the
Fascinating
Line,the
Lunch Hour
paper from the
Office Lingo
line, the
Sweet Cakes Stamp set
and the
Sugar Plum Pixee Stix
glitter.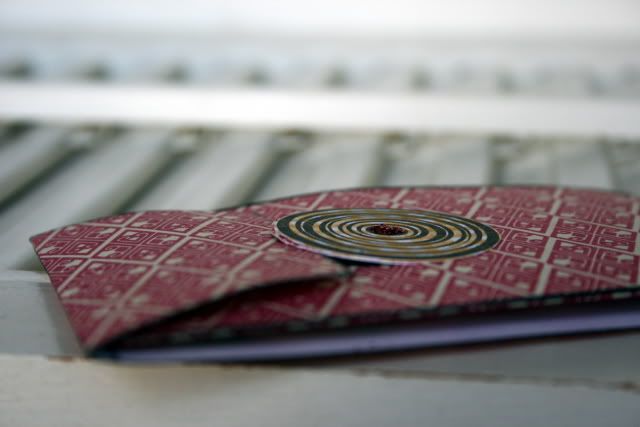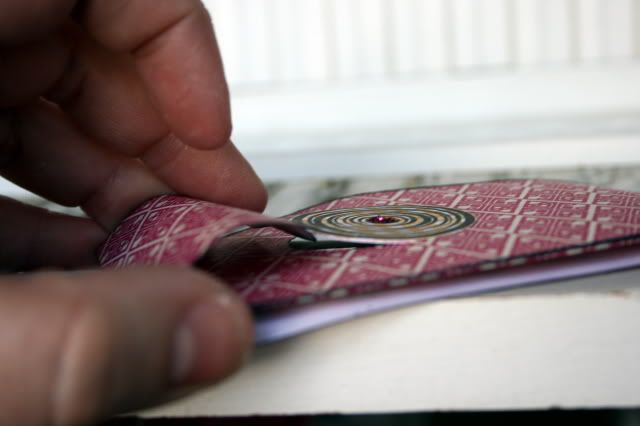 I just traced the original Starbucks card holder to create my holder pattern and scored the fold lines and put it together with the products. It was pretty easy.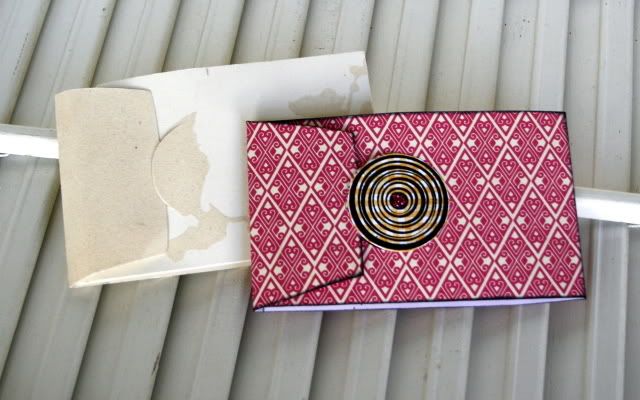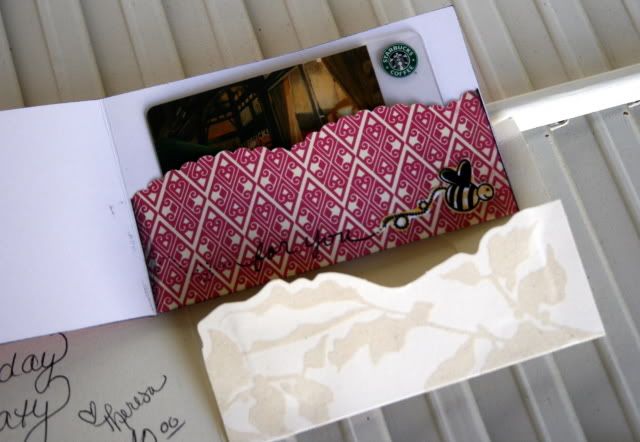 I used the heat gun to curl the ribbon that I tied on the tin and that's it. It was super fun to make and turned out really cute.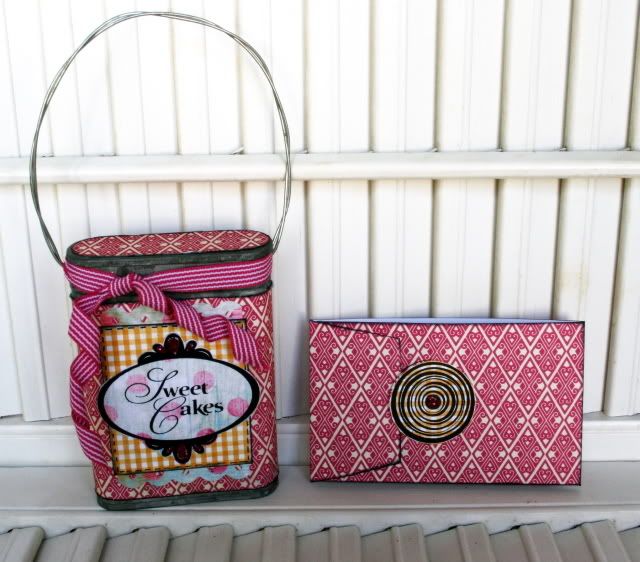 She loved it! So next time you need to give a gift card and need to spice it up a bit use a tin to make a homemade holder for it.!!