OK, I need to take a breath and catch up here....
First of all....my class..enough sneak peeks, the details are ready.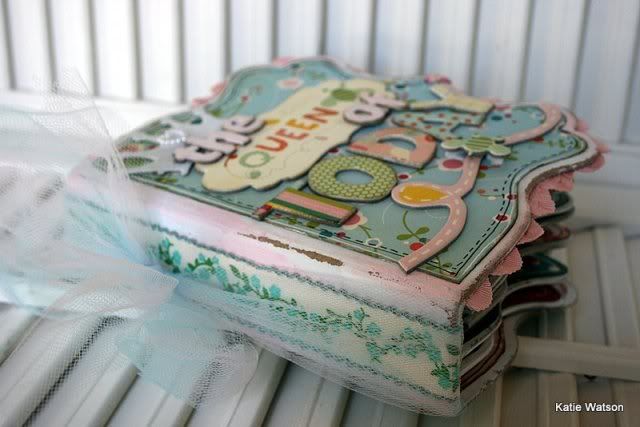 The Queen of Today
@
Cool Scrapbook Stuff
Sunday, April 26th
1pm-4pm
$43
another peek....(yes, I KNOW that I use these photos a lot...but I can't help it..they are just some of my favorite photos..that's the nice thing about mini's...you can use odds and ends or use your favorite photos in different books!)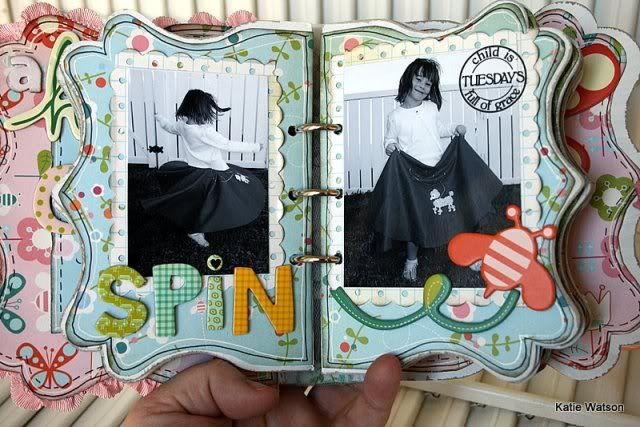 There are kits available, they come with a CD with all the instructions and "how to" photos. I do not sell the kits personally, you need to contact
Cool Scrapbook Stuff
for them. She will ship them also.
NEXT-
I had the BEST time at
Christine's retreat house
....seriously, I laughed so hard I thought I might make a puddle on the beautiful wood floors....
I went with
Gabrielle
(who is a hoot and a pretty darn good mini album maker), Stacy (as sweet as can be and shares my love of old buttons and lace...and a darn beautiful scrapper, she's on the DT for
Graphic 45
and now
A Million Memories
) and Michelle Quinn (gave me my first DT position!), the owner of
AMM
.
Christine's retreat house
is just gorgeous.......every little detail was perfect!! The beds were even SUPER comfy...not that I got much sleep! I would go back every weekend if I could! She was a gracious host and a wonderful friend! She's also super talented...you can check out her blog
HERE
!
I got a long overdue project done for Chloe's (Michelle's daughter) room...a banner that I had saved the paper to make it with for about 3 years....it's a lavender and I used the Making Memories crackle/cabbage rose paper from forever ago (it's not even on their site anymore)...but it's a timeless paper so totally not out of style! I also finished a layout, a PP Blog Hop project, a MR blog project and another Pink Paislee altered project...I'll share all of them later, don't worry!
Ok, off to work on my Pink Paislee post for the morning!